Partnership Powered
We build enduring partnerships that work within complex organizations, and we deliver real business value
How We Work
Symphony was founded in 2007 with a mission to build the workforce of the future - where neither borders, geography, nor citizenship stopped the best engineers globally from delivering impactful, world-class work.
We've grown significantly over the past 15 years in both size and scope. Today, Symphony comprises over 500 talented technologists, and we partner with tech and industry leaders worldwide to solve some of the most complex digital challenges. But as we've grown, we've kept our small-company spirit and have never lost our focus on people and providing real value to our clients.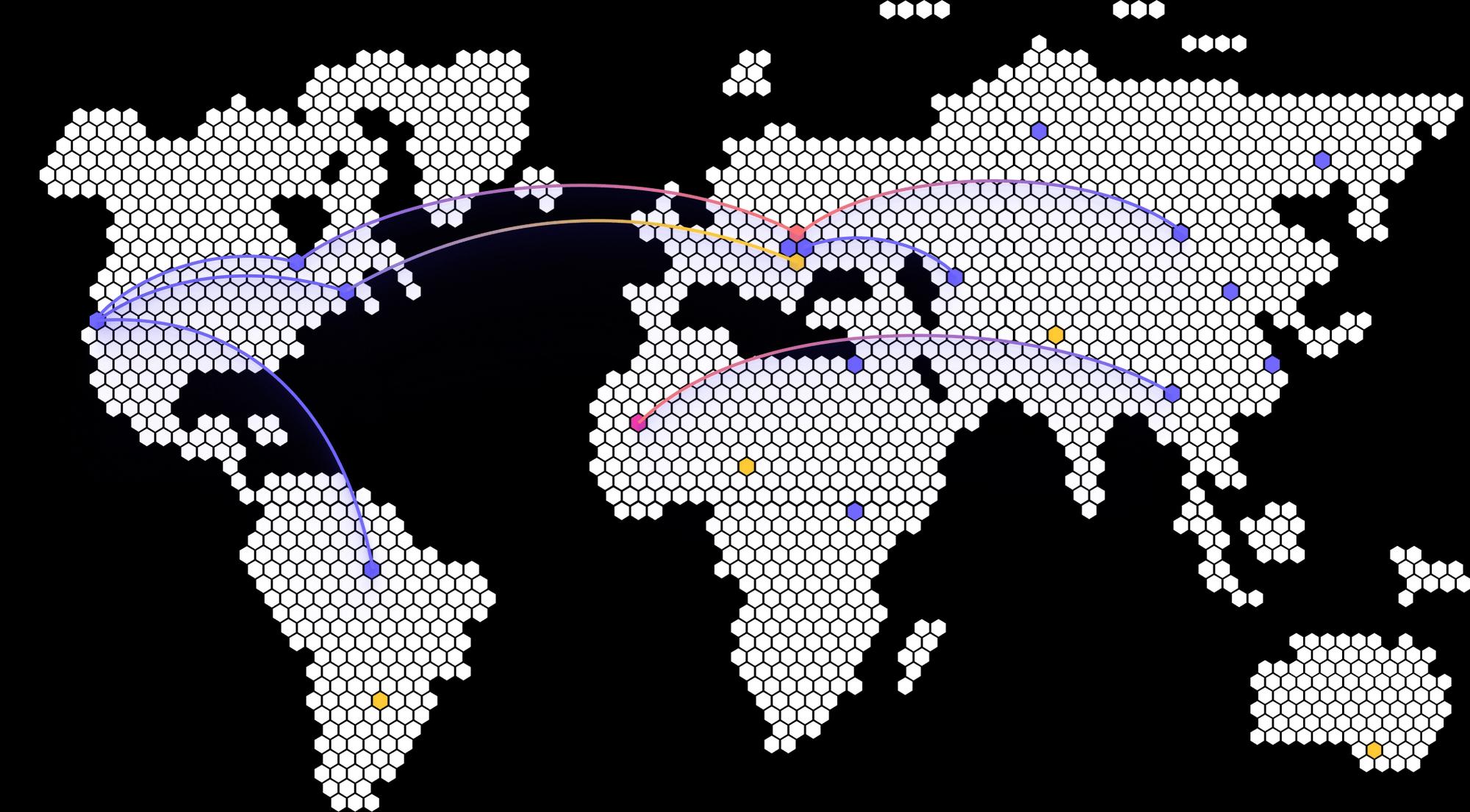 Partnership-powered

We believe the future's most impactful technology innovations will come from deep partnerships and be driven by dedicated, distributed teams. You don't need a big in-house team to do great work, but you do need a scalable and integrated team you can count on.

Culture-driven

Our most meaningful partnerships come from full cross-cultural integration. With every project, we aim to create new cultural dimensions based on direct and honest communication. We are not afraid to disagree and push back on ideas to secure a better outcome for our clients.

Knowledge-sharing

Our goal is to ensure that clients are equipped with the right tools and knowledge to confidently maintain the solution on an ongoing basis after our engagement is complete. We build knowledge-transfer into each project plan and do not consider the job done until clients are self-sufficient.
Partnering With Us
How would you like to engage with Symphony?
We partner with a diverse set of organizations to develop digital products from scratch and augment cutting-edge software engineering teams. We have developed three models of engagement that allow us to execute a full spectrum of technical projects:
End-to-End Model

You own the business vision - we can take on the project ownership. With the End-to-End Model, Symphony's team handles every stage of product development - from conceptualization to delivery - and is solely responsible for the team performance.

Benefits of the End-to-End Model:

No management overhead cost

Leverage in case of large projects

More cost-effective in the long term

Shared risk

"Symphony gave us a tremendous edge over our competition and exceeded our expectations in terms of innovation, technology development, and delivering products in an extremely agile way. There are very few companies like Symphony."

LEADING PRIVATE AVIATION COMPANY

Team Augmentation Model

Get the best technical talent without needing to go through the hiring process. Our Team Augmentation Model enables clients to integrate our smartest engineers with the right cultural fit into your existing teams. Clients are able to fully embed technologists in their day-to-day operations while keeping full control over ownership, direction, infrastructure, and goal measurement.

Team Augmentation benefits:

Fast ramp-up of your technical team

Easy task management

Expert services and knowledge transfer

Keeps your full-time staffing lean

 "We had a big roadmap of digital products we wanted to tackle and we knew we needed external support because we didn't have the capabilities or capacity to deliver these things in time. It was great to have Symphony on board to quickly ramp up our capabilities to deliver them."

TOP EUROPEAN BANK

Hybrid Model

In the Hybrid model, Symphony can own the project, but the technical team is composed of both Symphony and client staff. This model combines the lean staffing advantages of Team Augmentation with the delegated ownership advantages of the End-to-End Model to offer flexibility suitable for larger projects. When additional effort is needed on multiple levels, we put together several teams to join the client's core teams.

Hybrid model benefits:

Leverages your existing technical team

No need for clients to create organizational structuring

"Symphony has the top talent within the organization, consistently providing technical expertise, with an engineering team that fosters teamwork and innovation."

ONLINE MARKETPLACE FOR CAMPSITES